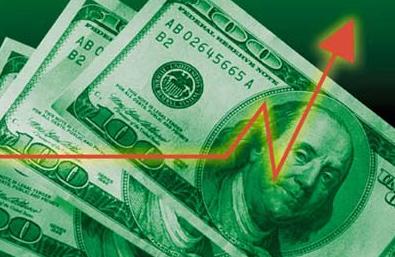 I've been using LinkedIn since 2006 but even more in the last several months for a variety of purposes such that I may not log out for weeks. Though I love staying on the site to keep up to date with my current connections, I've had to unfortunately leave momentarily to look for information I need.  As an avid user, I hope my suggestions below can give a little nudge for a feature request.
For a company whose mission is to expand economic opportunities for the global workforce, LinkedIn may want to consider allocating space for users to anonymously share company and salary reviews in part to compete with rising star Glassdoor who recently closed $70 million in a new round of funding led by Google Capital. Similar to how Facebook quickly launched an app called Rooms to compete with rival social network Ello, LinkedIn may want to test the waters with a mobile app that allows users to anonymously share salary and company review information to keep us on the site. Here are some interesting stats I found through Glassdoor's blog:
Furthermore, Breitbarth's infographic reveals that 74% of LinkedIn users found value in the site from being able to research people and companies.
Salary and company review information are indeed highly sensitive yet critical topics, not only for employees but employers as well. Employees worldwide spend at least a third of their adult years at work, which in turn impact life outcomes and choices not only for themselves but their families. Work environment and compensation are among some of the top reasons employees move on to seek new opportunities, impacting a company's operations and bottom line.
Organizations compete for talent and compensation package is one way of luring and retaining the people that drive the mission forward. A colleague of mine worked at a consulting firm where she conducted compensation package benchmarking studies among tech companies in Silicon Valley. Companies participating in the study paid good money for this information. Nowadays recruiters and candidates can get a range through Glassdoor where users voluntarily and anonymously post this information.  Perhaps it is the very nature of this information, sensitive yet critical, that is contributing to Glassdoor generating 3x more traffic than LinkedIn.
Glassdoor's got some impressive traction and metrics. Take for instance Apple whose profile includes 4200 reviews, 9800 salaries, and 2600 interviews. Or LinkedIn with 908 reviews, 1200 salaries, and 552 interviews. How many more visits does Glassdoor get from people searching for these terms? These are numbers that could boost LinkedIn's metrics if users stayed on the site -when researching company reviews, salaries, and interview processes I've had to leave LinkedIn to go to Glassdoor.  Recruiters are also increasingly citing more interviewees who reference Glassdoor in finding new opportunities.
If I worked at LinkedIn and wanted to estimate a cost/ benefit analysis of building and rolling out an anonymously user generated mobile app for salary and company reviews I would look for data that could answer the following questions with hard numbers:
-Within LinkedIn's database, how many search for "salary", "interviews", or " company reviews"?
-What percentage of LinkedIn users are going to Glassdoor? How many log out entirely before going to Glassdoor or are they logged into both simultaneously?
-How many users are coming to LinkedIn from Glassdoor?
-What is the user behavior and demographics?
-Which current LinkedIn clients are also using Glassdoor? Has there been a drop or increase in revenue from them?
Returning to LinkedIn's mission of expanding economic opportunities for the global workforce, allowing users to anonymously share salary information falls right into the bucket. Glassdoor proves that this information is highly sought after. As a business, keeping more users on LinkedIn for longer periods of time and inviting new ones to join could benefit overall revenues as well as keep its current standing for the world's largest professional networking site.